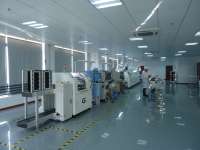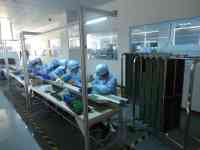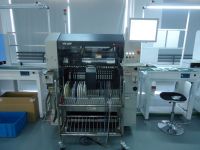 Hangzhou Singo Tech Co. Ltd. Is a pass ISO and SGS certification electronic manufacturing service (EMS) provider, which is located in West Lake Technology Park in Hangzhou Zhejiang.

Our company has been specialized in electronic PCB assembly during the past 16 years. Mainly deals in PCB assembling and OEM/ODM electronic manufacturing services.

Our products involving home appliances, digital products, industrial control, medical equipment, with years' effort, we establish a long-term cooperative relations with some international well-known enterprises.

Our manufacturing facilities include clean workshops and advanced high-speed SMT lines(YAMAHA), fully automatic printing machine, lead-free wave soldering, fully automatic assembly line. Our chip placement precision can reach 0.03mm on integrated circuit parts. It means we can deal with almost all kinds of integrated circuits, such as SO, SOP, SOJ, TSOP, TSSOP, QFP, GA and U-BGA. Also add the AOI and X-ray test equipment, strengthen quality control. We not only have strong OEM manufacturing capabilities and engineering support but also have excellent experience on research & development, manufacturing, maintenance testing. Our company equipped with professional quality QC, maintenance men, testers, production process engineer.

In the aspect of products in addition to our advantages in services, quality and delivery time, the more important is we have accumulated a large number of excellent raw material purchasing channels on the cost control. In our country, we generally purchase directly from the factory of raw materials, the costs can be minimized, the quality and delivery time are also ensured.

In areas of IC: ATMEL, TI, ADI, MICROCHIP, ST etc brands, we have long-term high quality purchase channels to ensure the quality, cost and delivery time. Also we have high-quality supply channels and partners on plastic parts, mold shell, metal processing, PCB boards

Some of our products are often requested to be operated in harsh environment where quality and reliability are critical. With years of experience, we have gained a good reputation among clients in the electronic production field for reasonable prices, rich resources and on-time delivery.

Our customers rang from mainland China, European Union, North America, South America, Middle East and other regions.

If you are looking for electronic PCBA OEM/ODM supplier, please feel free to contact us and we sincerely welcome to visit our company.