8 Advantages of Rigid-flex PCB
Share
Issue Time

Jun 27,2022
Summary
Rigid-flex PCBs effectively combine the best properties of rigid and flexible circuits. The advantages of rigid-flex PCBs include lightweight, ease of assembly and maintenance, and improved reliability, performance, and flexibility of electronic devices.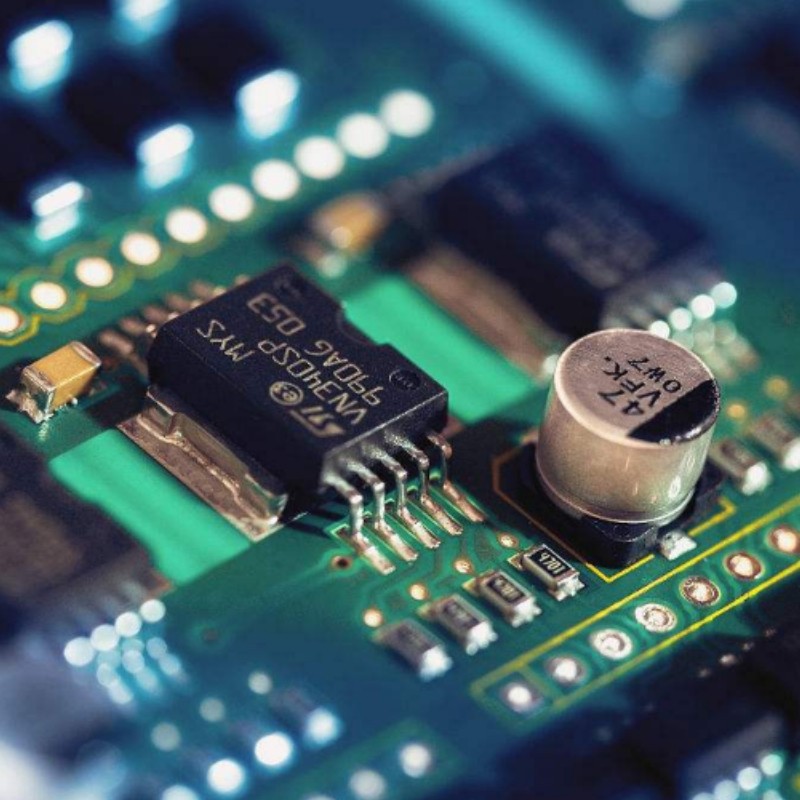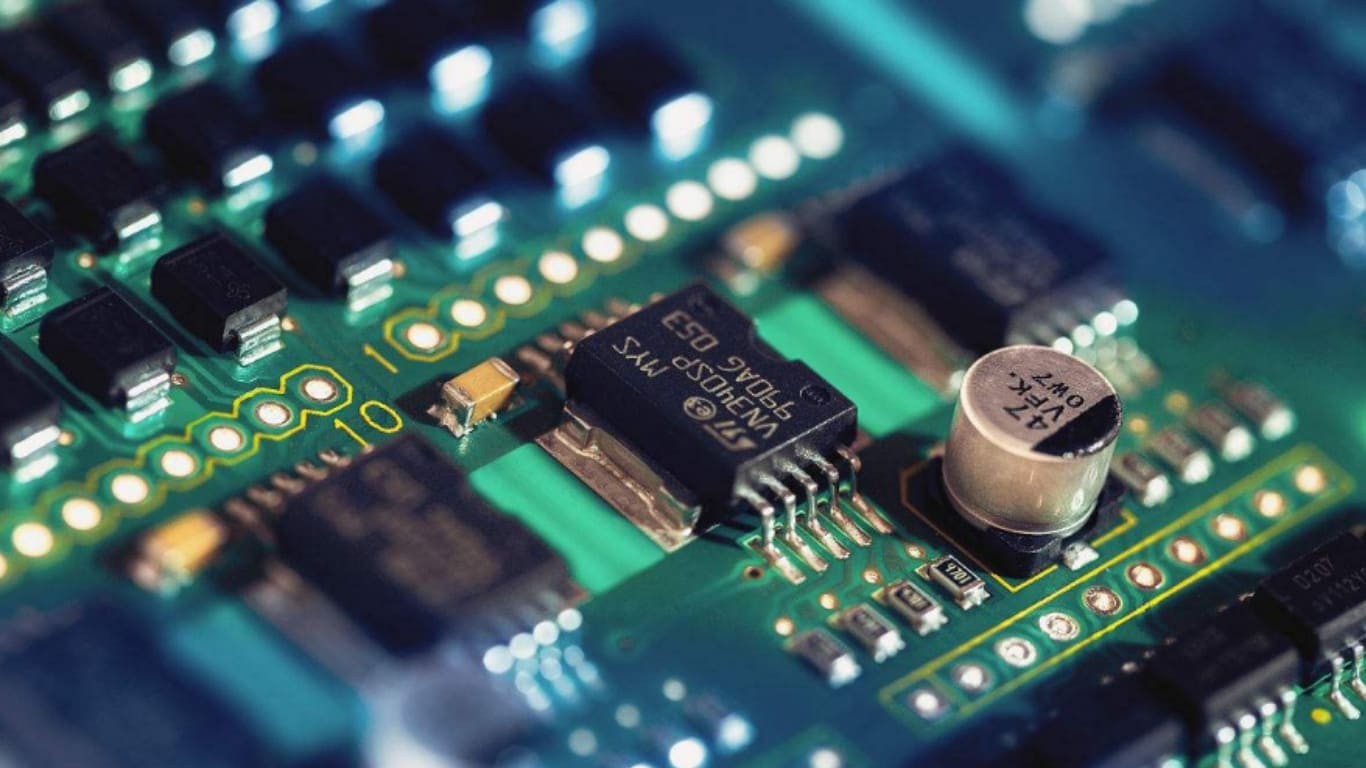 Rigid-flex PCBs
effectively combine the best properties of rigid and flexible circuits. The advantages of rigid-flex PCBs include lightweight, ease of assembly and maintenance, and improved reliability, performance, and flexibility of electronic devices.
What is a rigid-flex PCB?
Rigid-flex PCBs are manufactured by combining flexible and rigid boards. It usually consists of multiple layers of flexible circuit substrates, attached externally and/or internally to one or more rigid boards, depending on the nature of the application.
It offers customers numerous advantages and can be used in commercial, domestic, or industrial electronic systems. Some of the significant benefits you can get from the PCB are:
1. Reduce package size
Due to their compact size, rigid-flex PCBs are used for product miniaturization. It can be easily fabricated to fit in small electronic devices, so it can be used to design many complex circuits. Electronic equipment is designed to be smaller and more flexible, so it fully meets the requirements for the correct connection of small parts. It can be bent or folded to fit smaller devices. Also, due to its smaller size, it is lighter in weight.
2. Unique dynamic stability
Unique stability is the best measure of rigid-flex PCBs. The bending angle of the bent portion of the rigid-flex board is at least 90°. The thinner the bend, the better the flexibility of the board. If the bend is long enough, the board can roll over 360°. Rigid-flex circuit boards can stretch, compress, twist, roll, and bend without any influence over the length of the flex portion. Compared with FPC, the rigid-flex board is more stable and durable. This dynamic stabilization is required for many applications, such as corners of computers for electrical connections, smartphones, and digital cameras.
In addition, rigid-flex boards are malleable, their flex circuits are lighter in weight, and their components have reduced vibration and shock effects, which can improve the performance of electronic applications.
3. Provide design flexibility
Rigid-flex PCBs offer greater flexibility due to 3D design and multi-layered flex circuits to fit any small device. In other words, you don't need to specifically design the device to the specifications of the PCB like a rigid board. Its corners are usually flexible to provide flexible connections. You can also add rigidity to its design when additional mechanical support is required.
4. Easy maintenance
Unlike any rigid or flexible circuit, the 3D design makes repair and maintenance less of a difficult and tedious task. Rigid-flex PCBs can be folded, twisted, and bent, making it easy for technicians to touch and fix any problem areas. In addition, the rigid part and the flexible part are directly connected, no board-to-board connector is needed, and the circuit is clear and easy to debug. As a result, failures in rigid-flex boards are easily detected and eventually repaired in any routine maintenance cycle.
5. Improve the reliability of the circuit
Fewer solder joints and board-to-board connectors reduce connection problems. In addition, the rigid-flex board is composed of a flexible layer externally and/or internally attached to a rigid layer, and the connection is firm and reliable. It also helps reduce premature circuit failures. This is why rigid-flex PCBs are used in almost all advanced and complex electronic applications.
6. Lower overall manufacturing costs
Blank rigid-flex PCBs are more expensive than FPCs and regular rigid PCBs, but their PCB assembly costs are lower. Due to the smaller size and fewer connections, less material is required to assemble a rigid-flex PCB. Fewer parts and connector assemblies not only increase yields but also reduce procurement and assembly costs for the final product. The reduction in the number of connections also eliminates risk in the electronics supply chain. In short, using a rigid-flex PCB can significantly reduce logistics and assembly costs.
7. Can withstand high temperature and harsh conditions
Since the high thermal stability of polyimide is used in the design of rigid-flex PCBs, it can withstand high temperatures. That's why it's a solid choice for complex applications for military and defense purposes. It retains the best properties of rigid and flexible boards, so it is extremely resistant to UV and other radiation exposure, harmful chemicals, and harsh oils. In addition, it can withstand extreme shock and vibration, as well as other harsh industrial conditions.
8. Kinematic rigidity
The components of a rigid-flex PCB are held in place by flux and are designed to remain stationary under harsh external conditions such as shock and vibration. Rigid-flex PCBs provide a perfect choice for devices that are prone to excessive movement and vibration during application.
Its demand has increased a lot in the past few years because of its many advantages over traditional rigid or flexible boards. It is used in electronic devices ranging from smartphones and headsets to complex devices such as medical equipment. Therefore, its use is simple and complex electronic applications is increasing day by day. If you want to buy a PCB board, welcome to
contact us
.
SINGO is a professional
custom PCB board manufacturer
. Mainly engaged in PCB assembly and OEM/ODM electronic manufacturing services since 2006. Our products involve home appliances, digital products, industrial control, and medical equipment. After years of hard work, we have established long-term cooperative relationships with some well-known international companies.