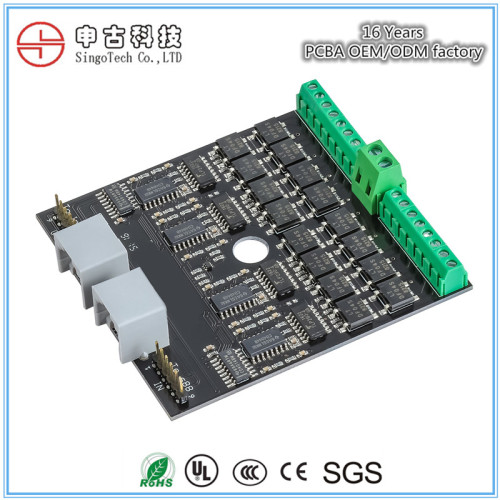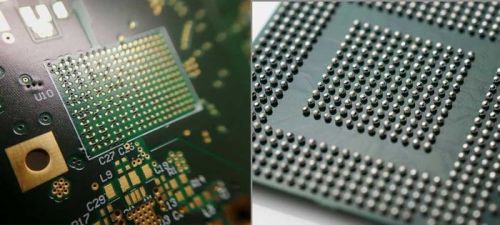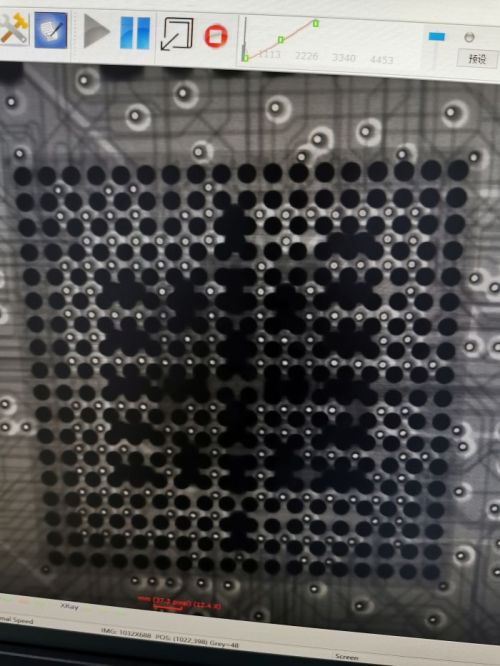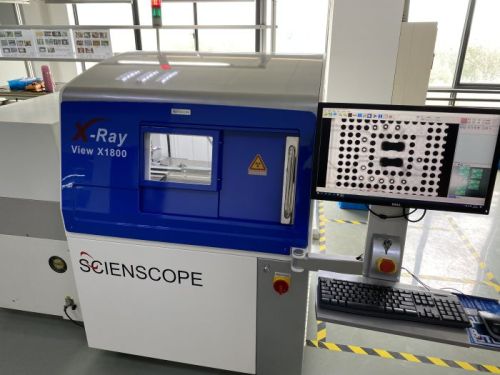 leading bga pcb assembly in china
Description
We are a leading bga pcb assembly in china with over 16 years of experience.

BGA PCB is Printed Circuit Boards with Ball Grid Array. We use various sophisticated techniques for making BGA PCBs. Such PCBs have a small size, low cost, and high packaging density. Hence, they are reliable for high-performance applications.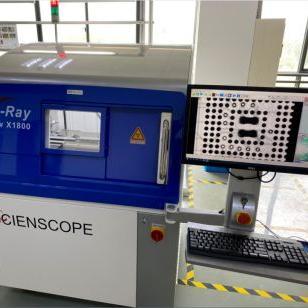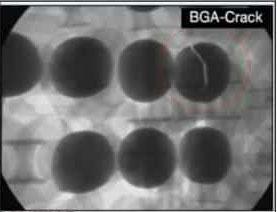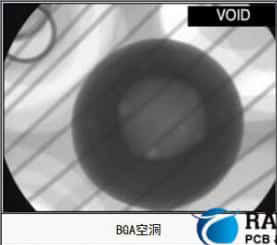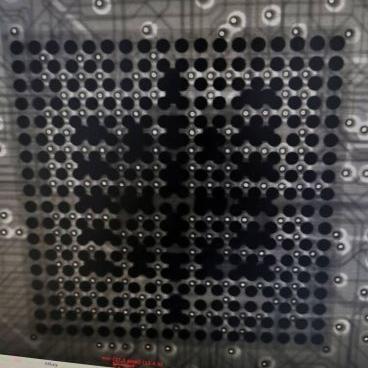 *We first heat the overall assembly.
*We use solder balls which have a very controlled amount of solder. So that we can use soldering for heating them.
*Hence the solder tends to melt.
*The solder cools down and tends to solidify.
*However, the surface tension causes the molten solder to assume appropriate alignment with respect to the circuit board.
*Although it is important to carefully choose the composition of the solder alloy and the corresponding soldering temperature.
*This is because we have to ensure that the solder doesn't melt completely. Hence, it stays semi-liquid.
*Therefore, each ball remains separate from the adjacent ones.
1.PBGA (Plastic Ball Grid Array)
So, these use plastic as a packaging material and glass as a laminate.
2. TBGA (Tape Ball Grid Array)
So, these use two types of interconnections. These interconnections are based on lead and inverted solder bonding.
3. CBGA (Ceramic Ball Grid Array)
So, these use a multi-layer ceramic as the substrate material.
We mostly use X-ray inspection for analyzing the features of BGA PCBs. This technique is known as XRD in the industry and relies on X-rays for unveiling the hidden features of this PCB. This kind of inspection reveals.
* Solder Joint Position
* Solder Joint Radius
* Change in Circular shape
* Solder Joint Thickness
SINGO ADVANTAGE FOR BGA ASSEMBLY

The SINGO advantage lies in a whole range of aspects, beginning from the fact that we have the proven technology available at our disposal. With over 15 years of experience in a wide range of PCB Fabrication and Assembly techniques, what we also have is trained manpower and importantly, robust industry experience and best practices that you can benefit from.
Our unstinting devotion to quality and customer satisfaction means that once you partner with us, you can rest assured that you will get nothing but the best. The customer-oriented approach also shows up in your commitment to delivery times. With quick turnaround times, you can reap the benefit of quick time-to-market, which, in turn, can be a major source of competitive advantage.
Whether your requirement is BGA PCB design, BGA PCB, BGA PCB layout, BGA Assembly or BGA rework, you can rest assured that you will get superior quality and performance, that will in turn, positively impact the performance of your final product.
With our efficient network of component suppliers and the many economies of scale that we enjoy, that you will get optimal costs, is a given.
Contact us with your bespoke BGA PCB requirements and we will be able to offer you quick custom quotes.
1. What exactly is BGA Assembly?

BGA or Ball Grid Array is a high-density PCB packaging technology that is used extensively for Integrated Circuits. With the precision component placement that it offers, it is a popular Surface Mount packaging.
2. What are some of the factors that affect the quality of BGA Assembly?

Some of the factors that impact the quality of BGA assembly include checking for the laminate material compatibility, the warpage requirement, surface finish effect, solder mask clearance and more.
3. What are the capabilities of BGA Printed Circuit Board?

Our BGA Printed Circuit Board capabilities span the following:
*Micro Ball Grid Array (µBGA)
*Thin Chip Array Ball Grid Array (CTBGA)
*Chip Array Ball Grid Array (CABGA)
*Very Thin Chip Array Ball Grid Array (CVBGA)
*Very Fine Pitch Ball Grid Array (VFBGA)
*Land Grid Array (LGA)
*Chip scale Package (CSP)
*Wafer level chip scale packaging (WLCSP)
4. What are the advantages of BGA board assembly?

High density, better electrical conductivity, lower thermal resistance, easy to assembly & manage are some of the advantages of BGA PCB.