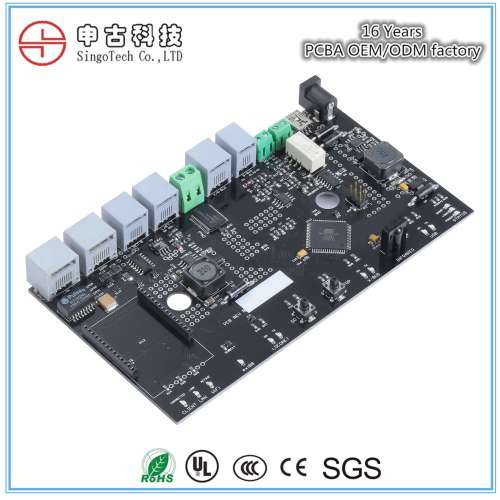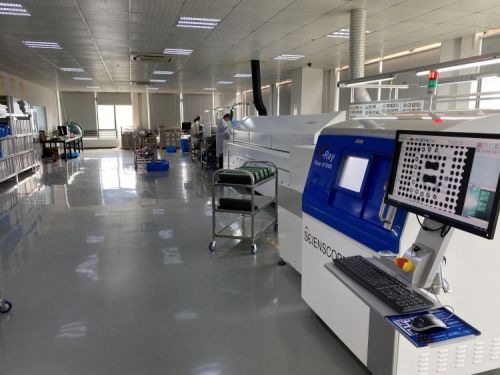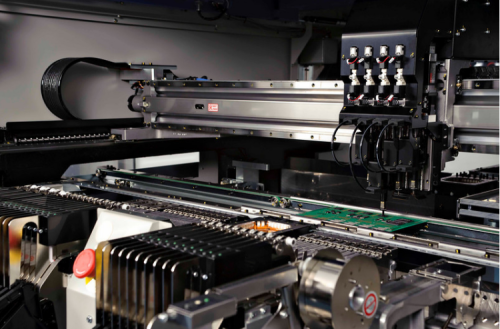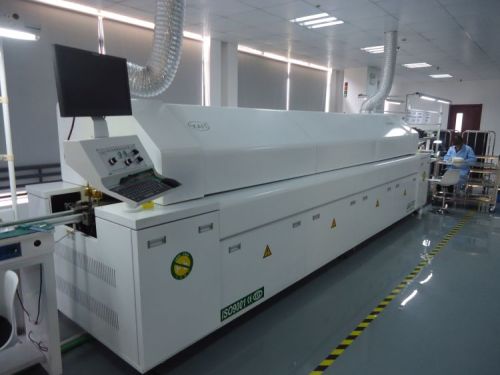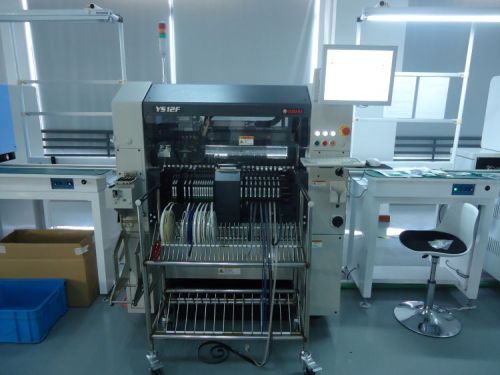 leading SMT PCB Assembly in China
Description
We are a leading SMT PCB Assembly in China with over 16 years of experience.

On our state-of-the-art SMT assembly lines, we make electronic products from small-sized to large series. The great PCB assembly performance, repeatability, availability, and population, and soldering quality, as well as the automated optical inspection, meet the highest demands of our demanding clients.
Our SMT electronic assembly capabilities are far superior to those of our competitors and we take pride in this fact. We have a highly-trained staff who are very skilled at manufacturing a wide range of PCB boards through SMT assembly.
Characterictics:
*High density, small size, low weight;
*Reliable, strong earthquake resistance and low defect rate of soldering spot;
*High frequency, reducting the interference of electromagnetism and radio frequency;
*Easy to realize automation and improve production efficiency.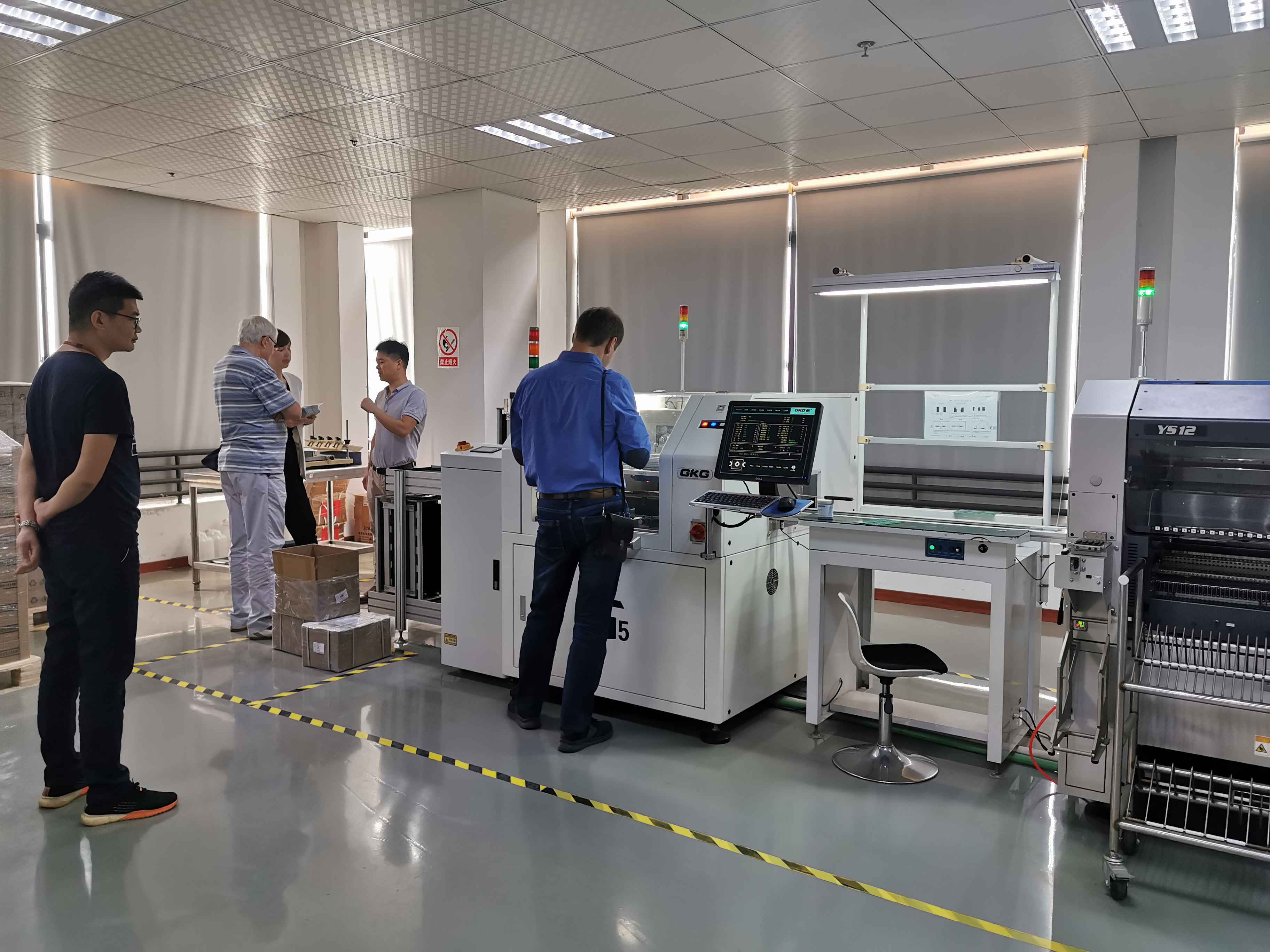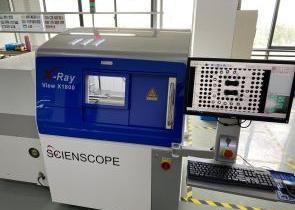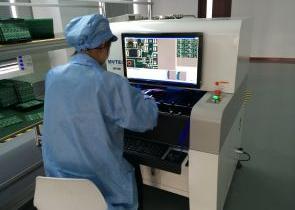 SMT TYPES THAT WE CAN ASSEMBLE

We have a sophisticated setup and that coupled with our innovative environment allows us to indulge in a variety of technological endeavors. Our highly-skilled resource and our advanced equipment allow us to claim that we can work on all sorts of SMT assembly service:
*BGA
*QFN
*SOIC
*PLCC
*QFP
*uBGA
*POP
THE PROCESSES INVOLVED IN SMT ASSEMBLY

1. Material examination and preparation
The first step involves examining the PCB and the electronic components. We look for the flaws and then prepare the PCB and components accordingly. Usually, the PCB is very flat. On top of that, it includes lead-, gold-, silver, or copper-plated pads. These pads don't have any holes and we refer to them as solder pads.
2. Stencil preparation
We use a stencil in PCB SMT assembly so that we can perform solder paste printing at a fixed position. So, we prepare the stencil as per our placements of solder pads.
3. Solder paste printing
Solder paste is basically a mixture of tin and flux. We use it for connecting the solder pads and the electronic components on the PCB. We use the stencil for applying the solder paste to the PCB. Hence, the positioning can vary between angles of 45° and 60°.
4. SMT placement
We then use automated machines for picking and placing the PCB. So, these machines then carry the PCB boards over to a conveyor belt. After that, we can place the electronic components on them.
5. Reflow soldering
After placing the components on the PCB, we place them in a reflow soldering oven. The heating is done in various stages. And each stage refers to a specific heating zone. So, these stages are as follows:
*Pre-heat Zone
*Soaking Zone
*Reflow Zone
*Cooling Zone
If the PCB is double-sided then we might have to repeat all of these processes for the other side as well.
6. Cleaning and Inspecting
Then we clean the PCBs and look for any inherent defects. If no defects are found then the PCB is good to go. Otherwise, we will have to perform repair or rework. Therefore, we use various equipment for performing the inspection. These include AOI, X-ray machine, Automated Optical Inspection, etc.
SINGO ADVANTAGE FOR SMT PCB ASSEMBLY

Since 2006, Hangzhou singo tech co.,ltd. has been distinguishing itself as a leader in pcb assembly, box building and electronic contract manufacturing experience brought us a range of abilities to manage throughout process of electronics PCB manufacturer, PCB assembly (PCBA), technical analysis, prototype, batch production and logistics. Unique sense of offering outstanding services is our label in winning international marketplace.
We can perform the repair and planned test for your PCB assembly (PCBA), such as BGA rework, test frame burning program and test frame etc. Your various batch production could be processed by our dedicated engineers.
PCB Assembly has state-of-the-art assembly plants that allow us to follow your project through every step of the assembly process. We handle all types of pcb assembly, from basic thru hole PCB assembly to standard surface mount PCB assembly to ultra-fine pitch BGA assembly. Our engineers work with customers from across all fields including consumer electronics, wireless, medial, automotive and instrumentation.
1. What really is an SMT stencil?

Simply put, an SMT stencil or a Surface Mount Technology Stencil consists of a foil that is laser cut to correspond with the places where surface mount devices will go on the board. It helps apply the solder paste evenly and accurately.
2. What advantages do surface mount technology stencils offer?

Most importantly they ensure even application of solder paste, thereby reducing defects and errors. If SMT stencils aren't used, among other things you tend to stand the risk of short circuits.
3. How do printed circuit board SMT stencils contribute to quick turn around time?

Since they allow for accurate application of solder paste as also application of the paste all at once to the entire board, they reduce the time and labor required to assemble PCBs

4. How to surface mount technology stencils contribute to error free PCBs?

With accurate application of solder paste components SMT stencils ensure proper positioning of components on the board, thereby significantly reducing chances of any errors.